You guys still remember about the post
that I was talking about the
cockroach
in Macdonald's wall
? The new way to
keep specimen? Well, if you dont,
click here~
Well, the other day I went back there
for lunch, and I
sat at the same place
again. Hoping to see the specimen again.
Maybe I just
wanna touch it
for this time!
But, I only found this.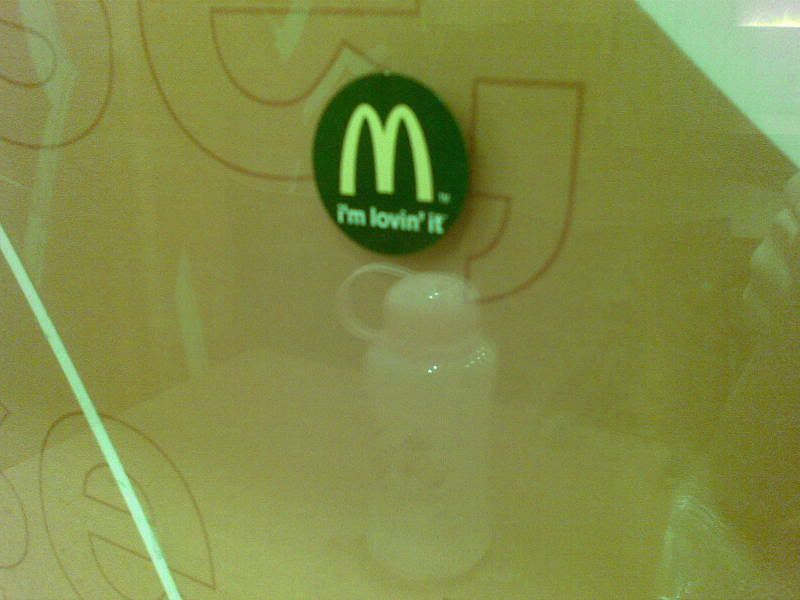 Now~ Where's the cockroach?
I peeked..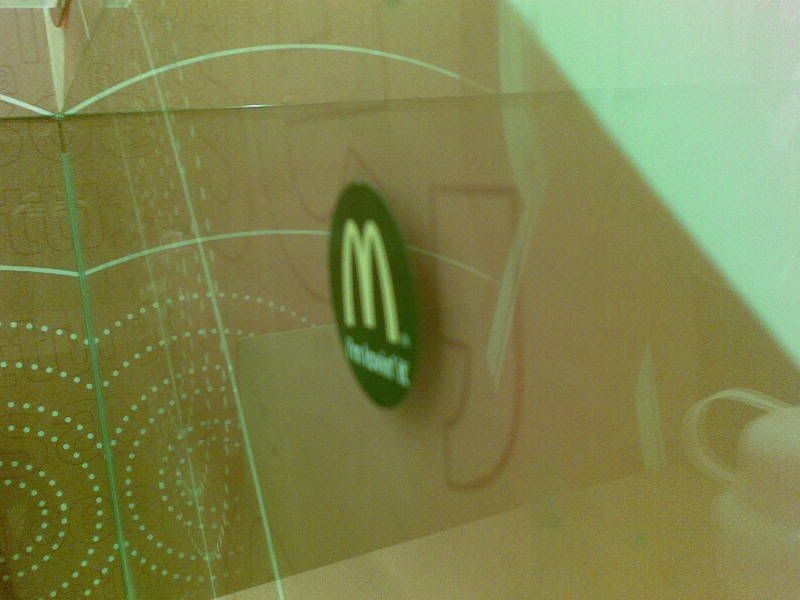 Cannot see anything lehx~
Maybe because of the shadow of the sticker.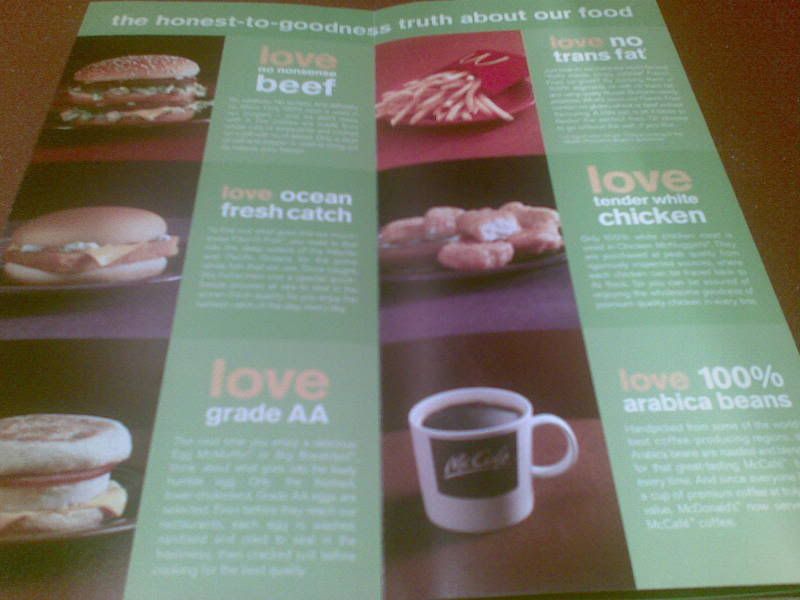 The yummy things at mac~!
But you might just wanna be
careful when you open your Big Mac.
Maybe a cockroach may come flying.
Note to readers : I am not trying to say that MacDonald is being unhygienic here. I dont know how the cockroach actually managed to get there. I would still dine at MacDonald. I mean, I also find cockroaches at home, doesnt mean I'm not eating there.