One year on my birthday...
eRica: "Happy birthday to me! Mommy, where's my cake?"
Mommy: "You are supposed to buy cake for me!"
eRica: "Why? It's my birthday lehx~!"
Mommy: "Your birthday, you should buy me a cake wad~"
I seriously do not understand this conversation
at that point in time. Why should I buy her a cake?
I mean, it's MY birthday.
Birthday, it's the day that you were born.
Meaning, a few years back on THIS day,
your mother bear hours of pain just to bring you
into this world. Just that alone will make her
deserve a cake. It took me a little more than
twenty years to realize that.
On my 21st birthday, I've decided to celebrate
the day with all the Mothers, including myself, I think.
Pizza Hut for lunch with Benben Mommy, Daven,
and of course, the birthday boy & girl.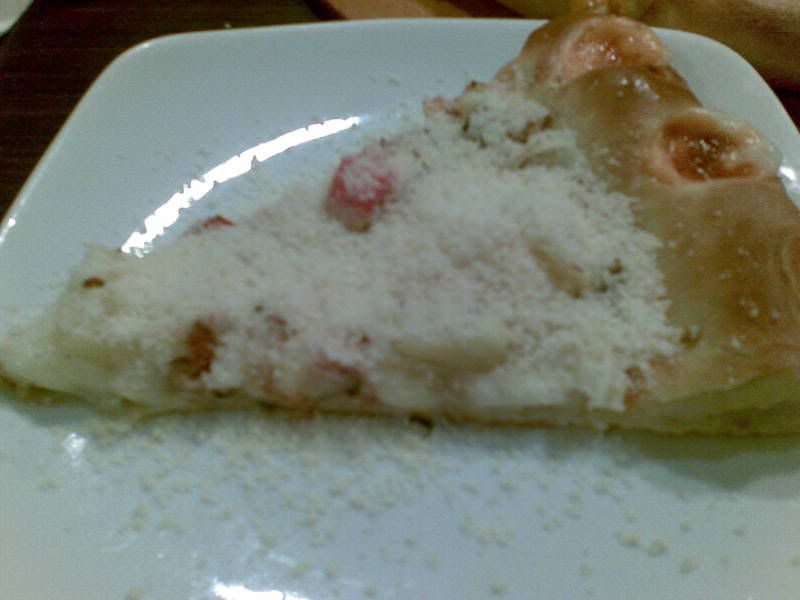 I always love burying my pizza in overwhelming
cheese snowfield~!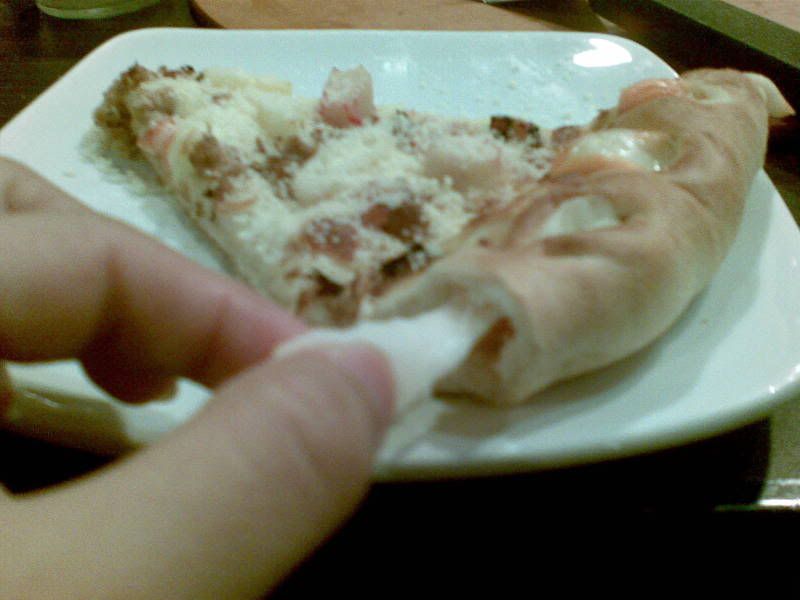 Look at the stretchy cheeeeeeese~!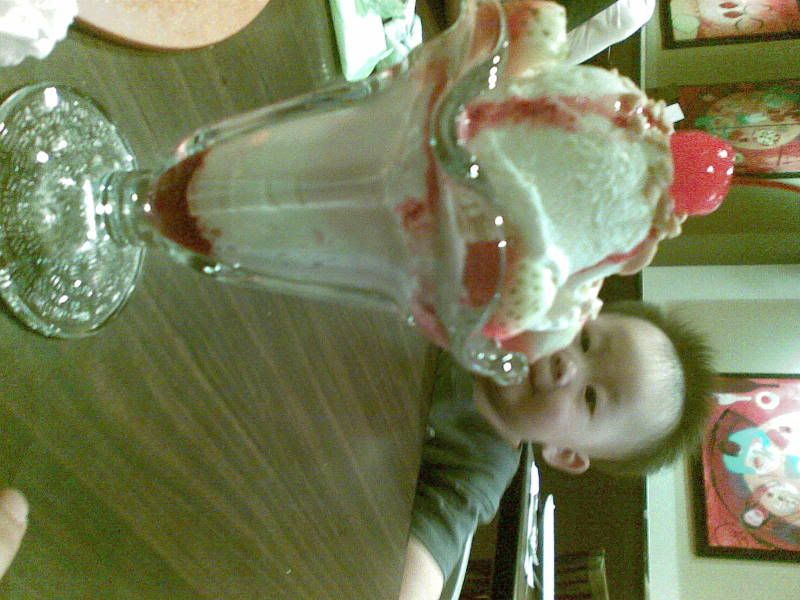 I ordered this because it's named Pretty in Pink,
Or something Pinky, I remember.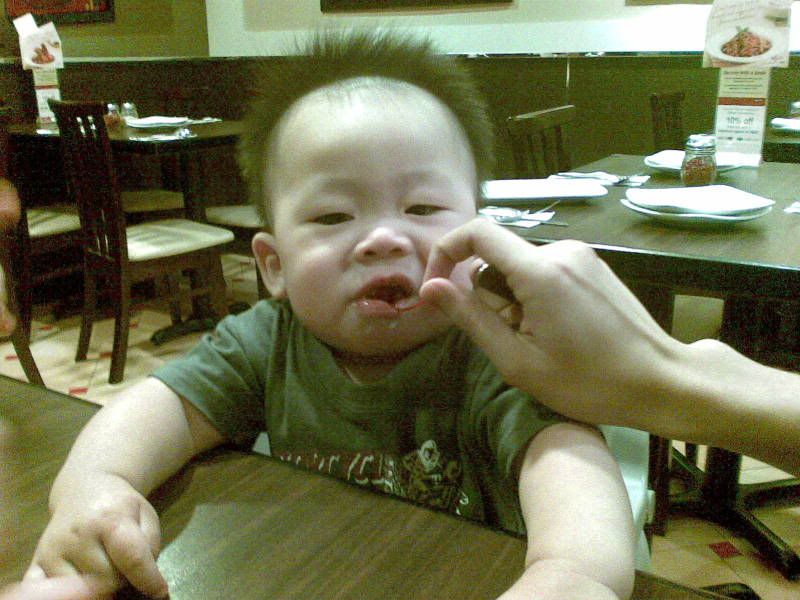 I think he hates cherries just like me.
BenBen: "Cherries are nice! Try it!"
DanDan: "Mommy hates cherries! I hate cherries!!"
Dress Collection with Felicia & Bro
I really love my dress. Next we went off
to fetch Mother after her class.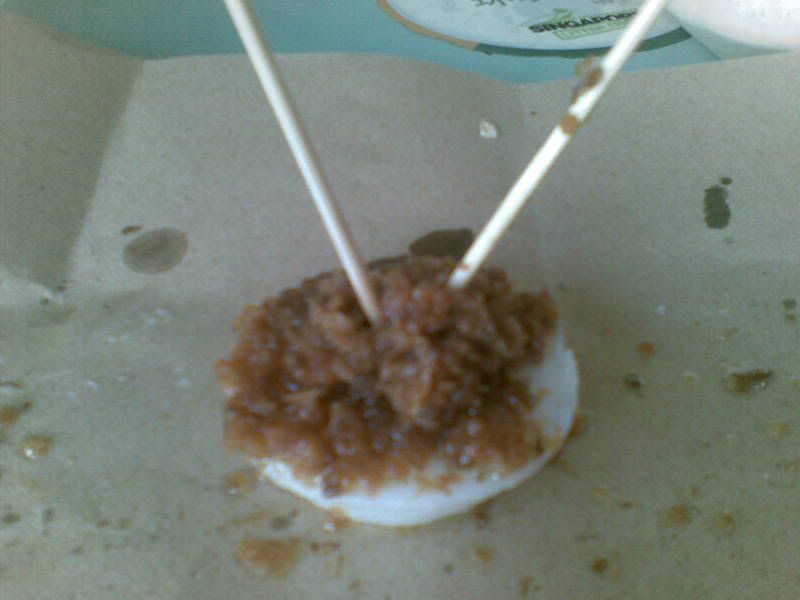 And we had Alien Zui Kueh as snack,
even though we are very full.
Food is always so tempting~!
Dinner at I-forgot-which-Japanese-restaurant
Salmon Sashimi is a must!
I think I ate about 2 or 3 plates.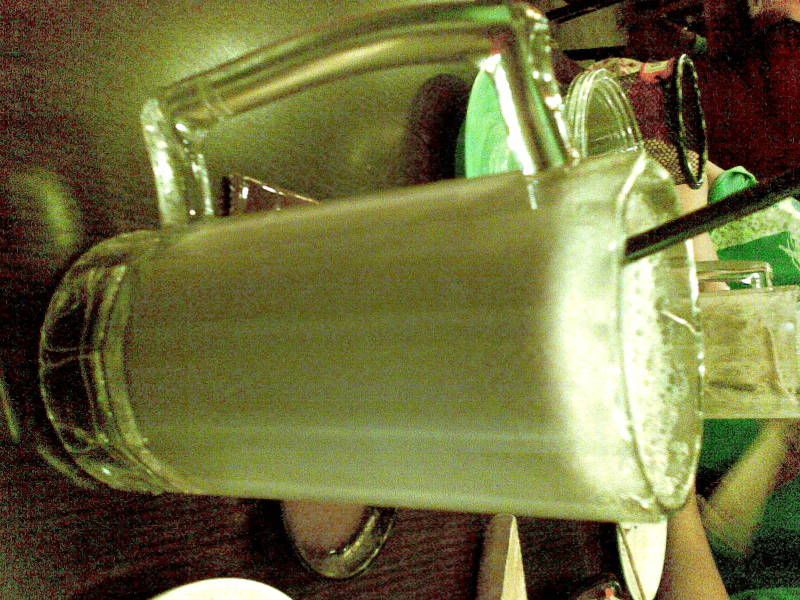 Yummy milkshake~!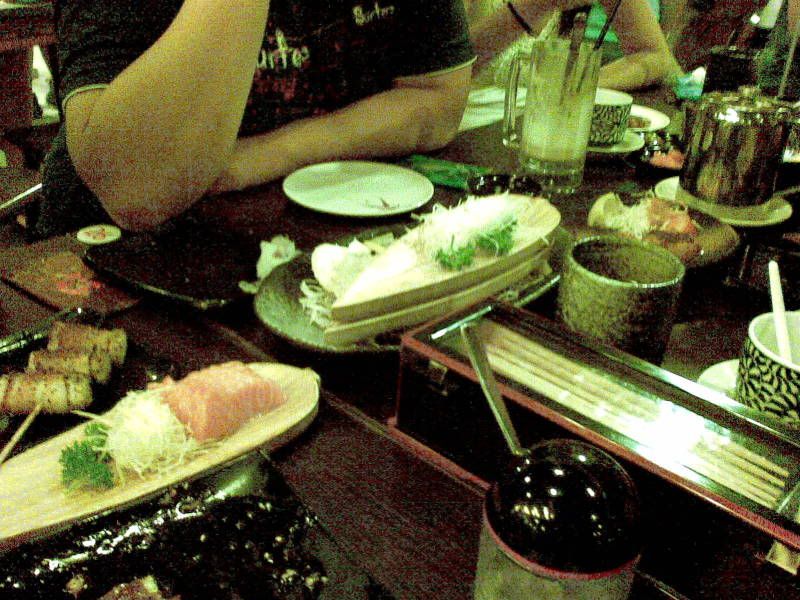 We are such big eaters!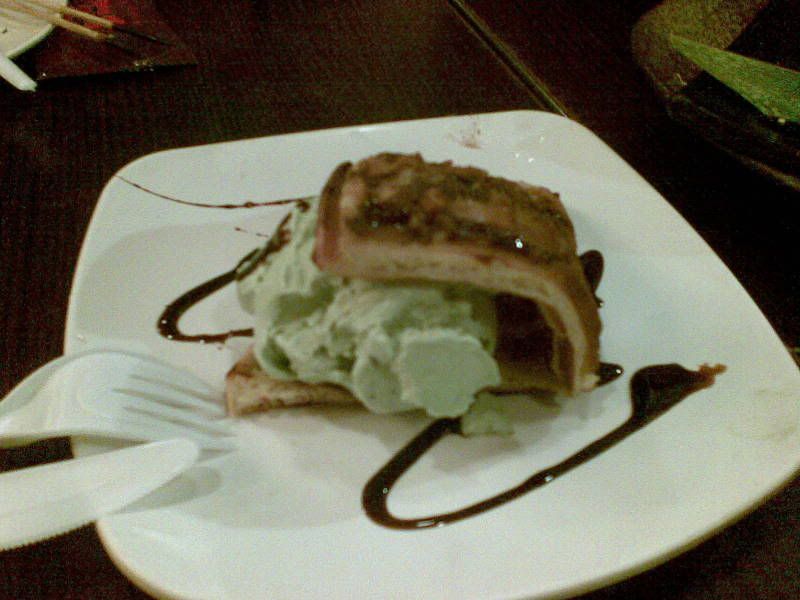 I love waffles with ice cream.
Green tea ice cream is like heaven!
But I hate those waffles from confectioneries.
More room in your stomach?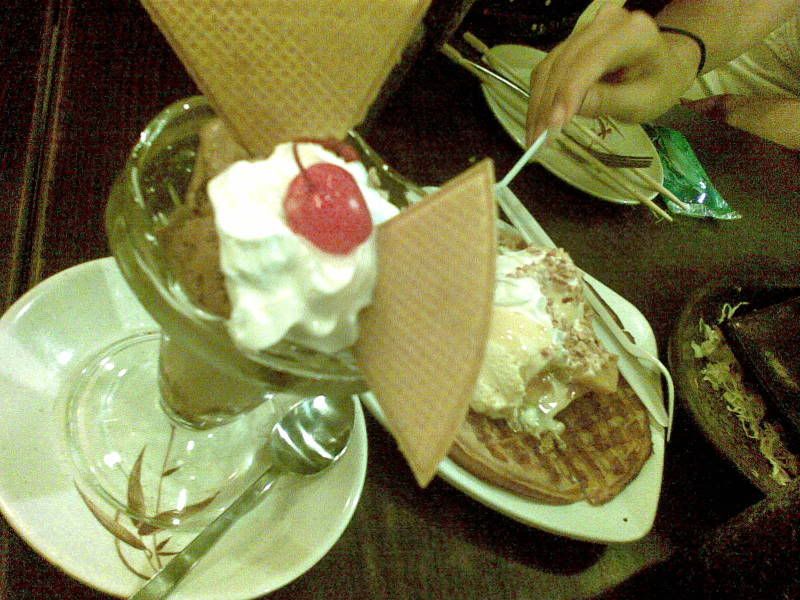 Squeeze it into your tummy,
because it's too yummy to waste!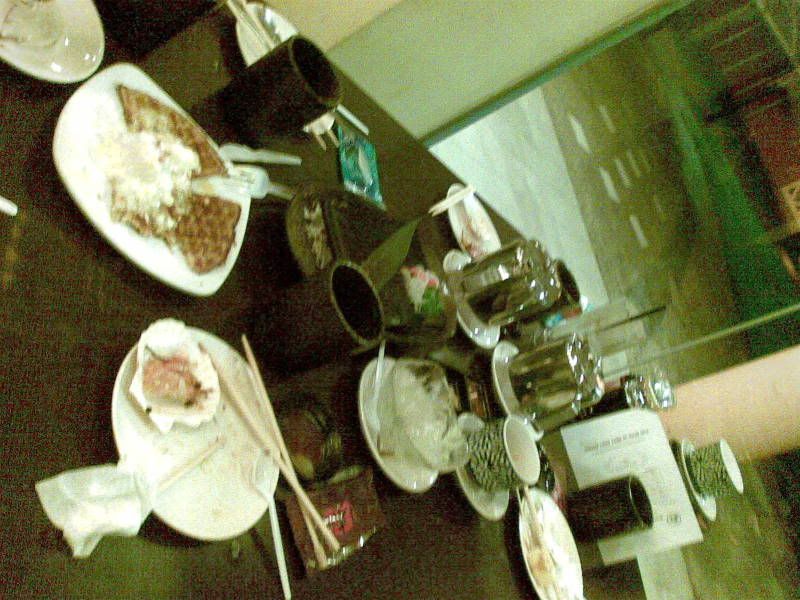 I guess we managed to squeeze most of them in.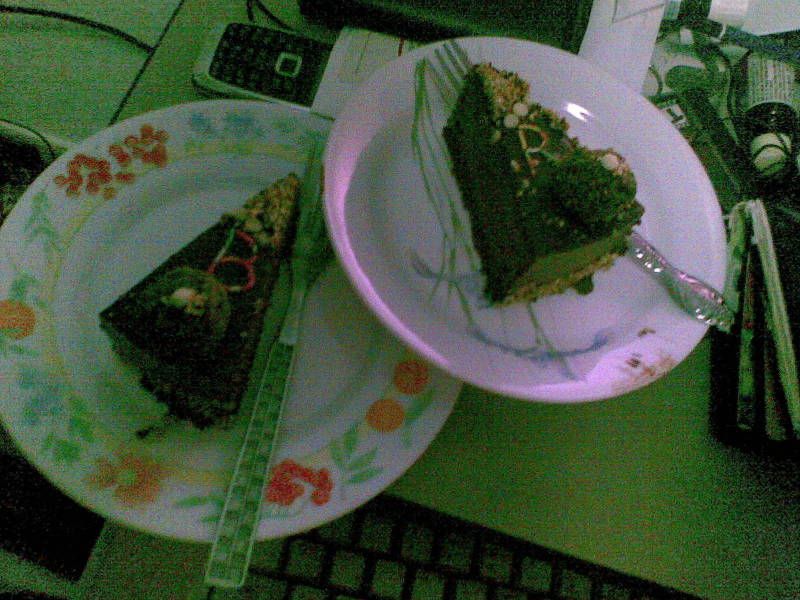 Back home, Felicia made this alcoholic cake
from school. I should just sleep and grow fat.