Went back to my mother's place
yesterdae. Packed and threw away
alot of things
; went for dinner at
CP. Todae, went to hospital for
follow up. I can
never
understand
why I have to wait for
one and a
half hour
when I actually have an
appointment time
.
It's even weirder when others before
me
took so long
, and I, just went in
for a less-than-1-min scan and a
less-than-5min
talk with the doctor.
I really think that the doctor has
a simple job. All he does each time is
say,
"mm. very good. everything's normal."


But at least todae I get to know that
Daven's head is facing downward. So
no more worries about the turning part.
Went for
Seoul Garden
dinner after that,
where I stuffed myself full with meat
& ice cream. hahax. *bloated*
Wedding Photo Part 5
Oo.. Finally reach his place.
See. I got special treatment lehx~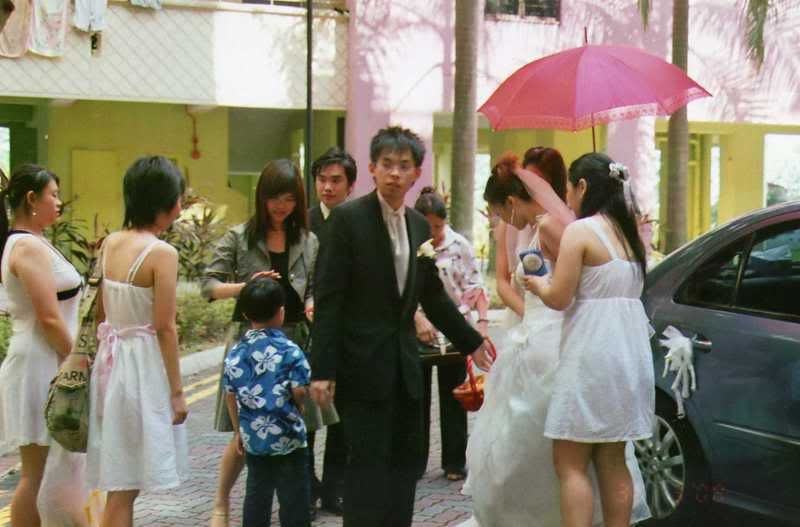 The ZiLian couple taking picture everywhere.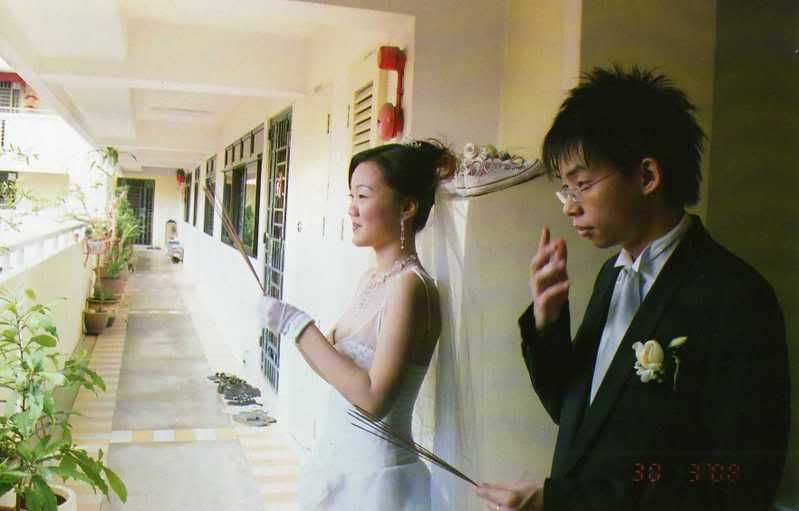 Must BaiBai first.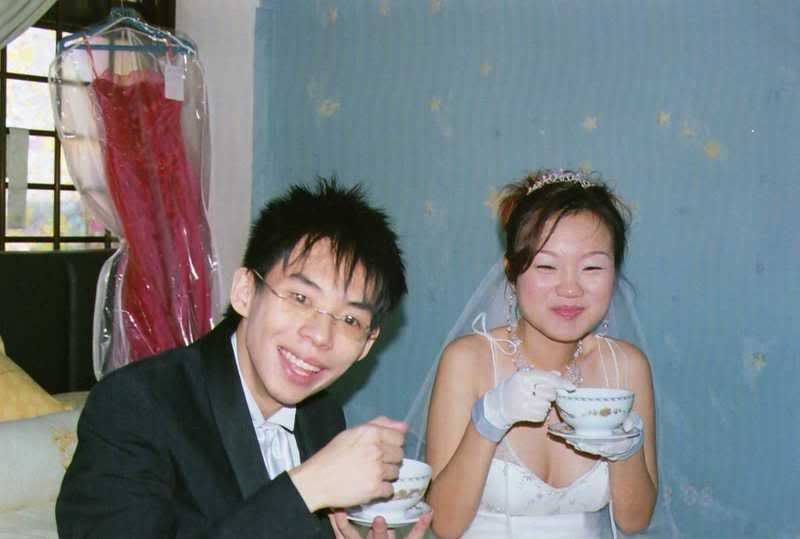 =S Dumplings again...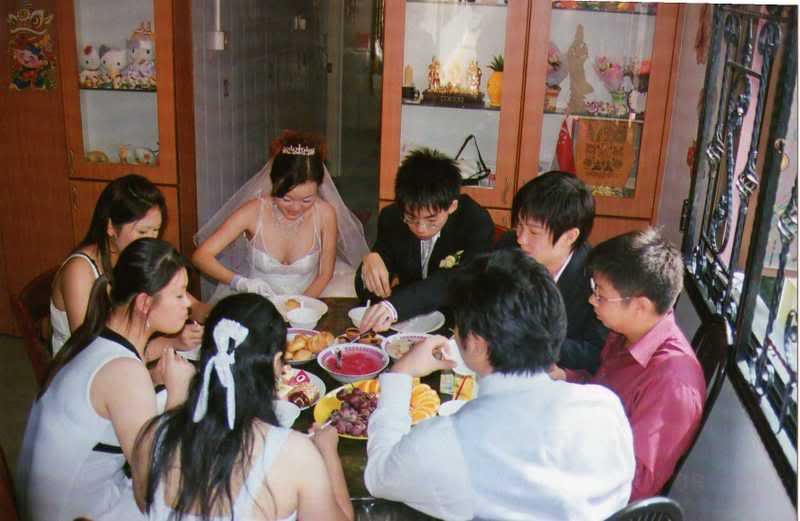 Wa.. Finally can eat. Eat more eat more!!