A few days after the big celebration,
I came back from work finding a big parcel
addressed to me. But I never do any online shopping wad~!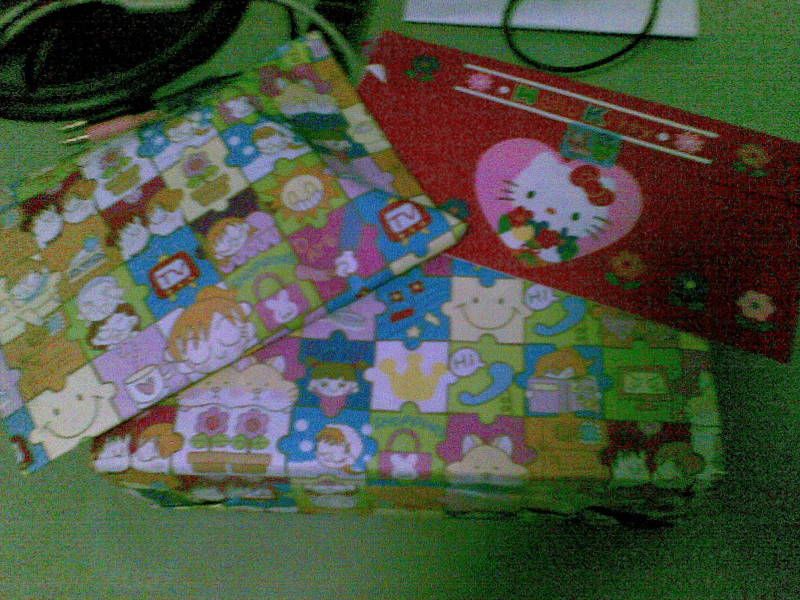 It was Pepper's BIG love letter for me and Daven.
Big box for Daven. Small pack's mine.
So biased lo~!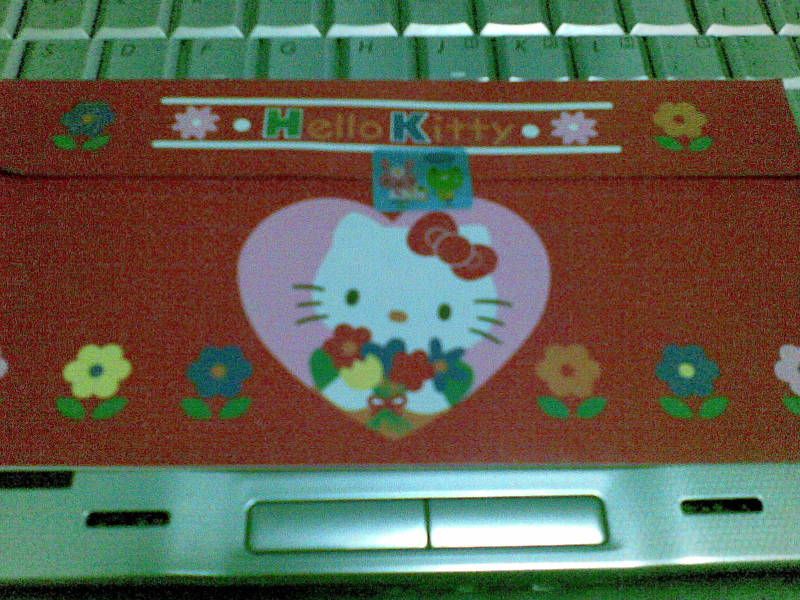 Started with the Hello Kitty love letter.
I guess she's really sad about not able to
come on the celebration day. Meet real soon horx~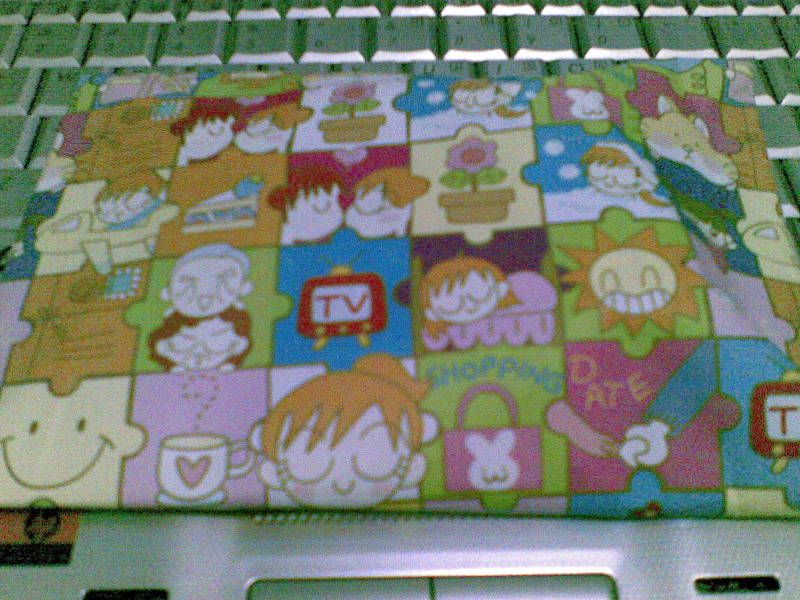 Next, my early birthday present.
Thanks arhx. I think only she will be able to
have this idea for birthday present.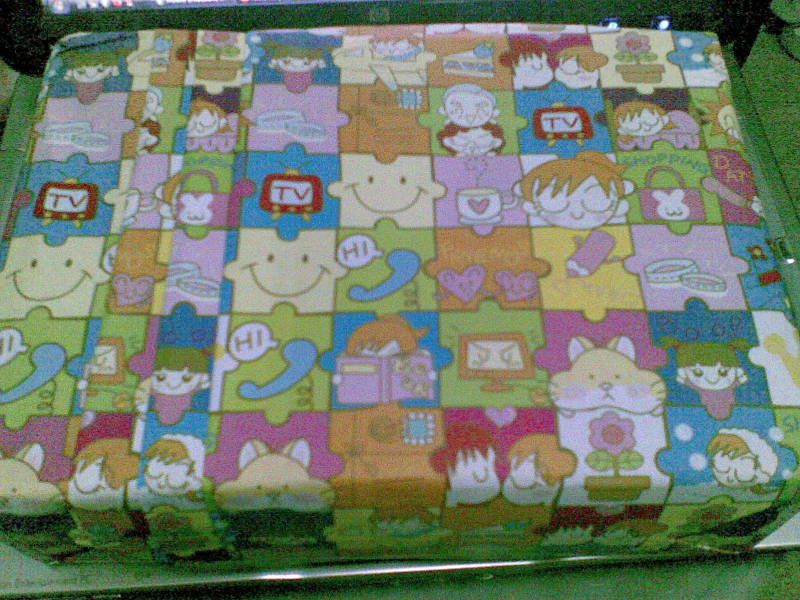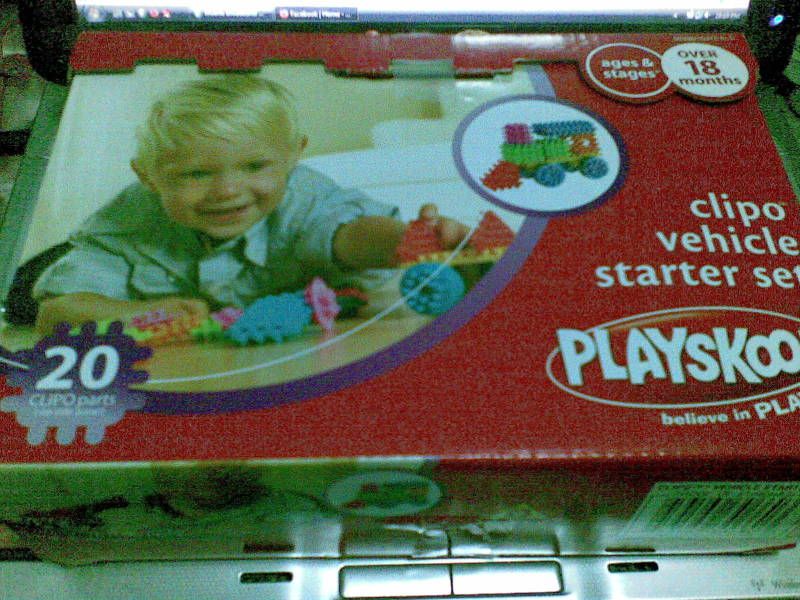 This would have to wait for a little longer
before Daven would stop throwing them around.