A new experiment on a new recipe
in this baking session.
Mini Cupcakes with Icing~!
The recipe goes:
175g butter
175g caster sugar
3 eggs beaten
1 tsp vanilla essence
175g self raising flour
1/2 tsp baking powder
1 tbsp milk (if needed)
For the icing:
500g icing sugar (sifted)
5 tbsp water
food coloring
*Since the steps of cake baking are almost the same,
there will not be pictures this time.*
1. Preheat oven at 190C.
2. Cream butter and sugar.
3. Add vanilla, then gradually beat in the eggs.
4. Sieve in flour and baking powder.
Note: The mixture should drop easily from the spoon.
If not, add milk.
By now, you should get a batter like this.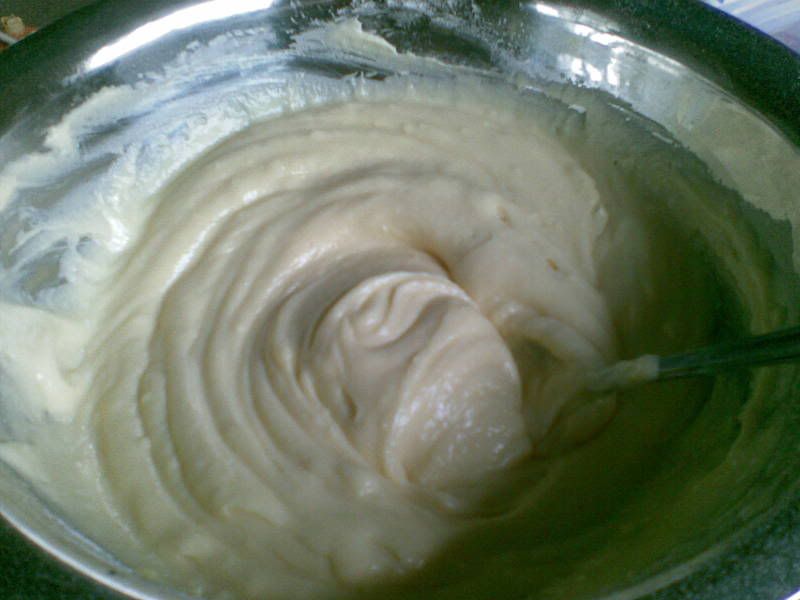 5. Place in cupcakes molds about 3/4 full.
6. Bake for 10 - 12 minutes.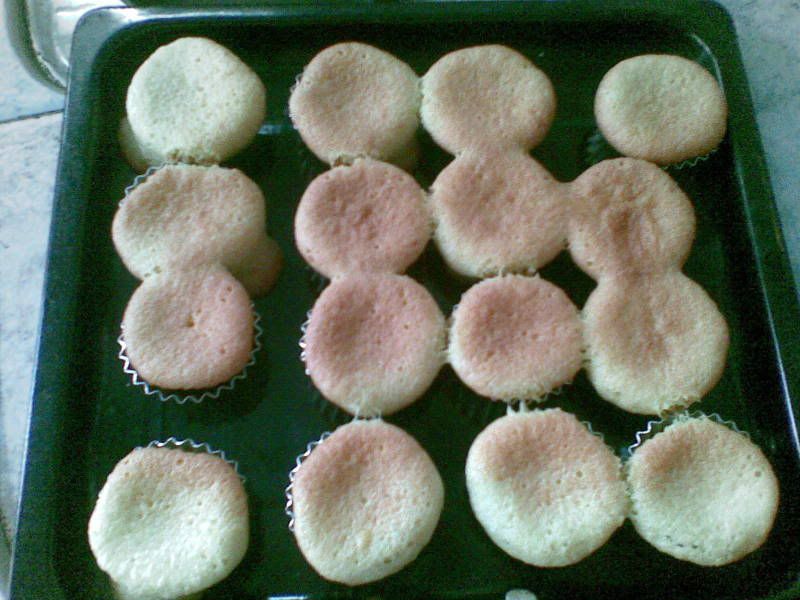 I think I added a little too much the first time..
7. Cool on wire rack.
It's better the following tries.
I even baked some heart shaped cupcakes~!
Now, it's time for the icing~!
8. Combine the icing sugar and water.
9. Separate into bowls and add the desired coloring.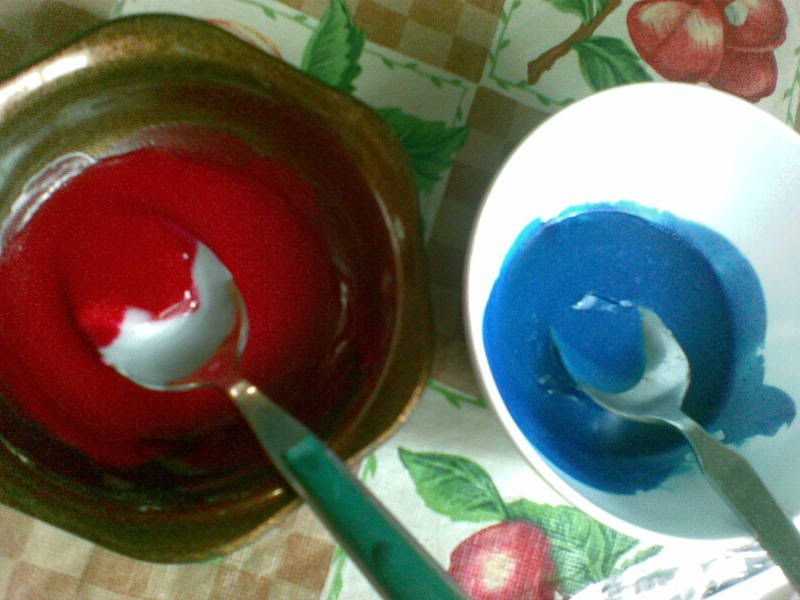 Then play with the icing like nobody's business!!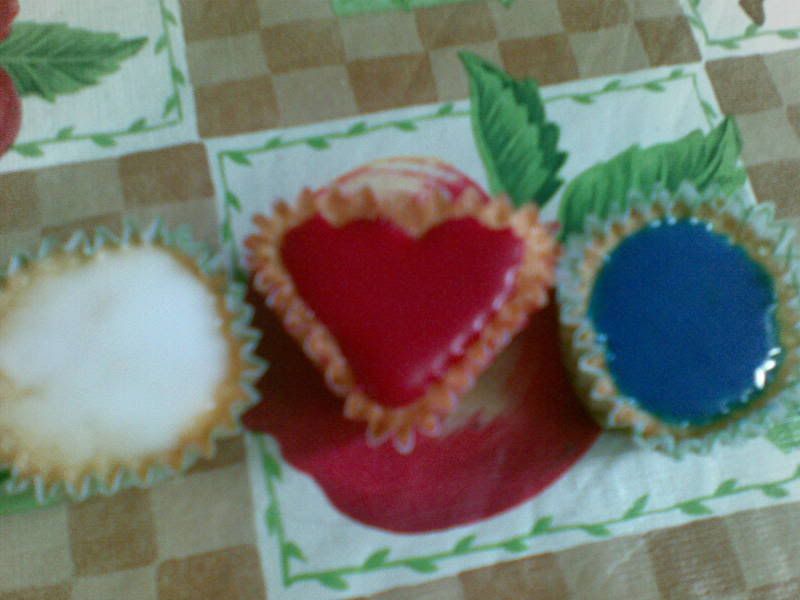 If you were wondering how many mini cupcakes
this recipe can make, it was about 90 for me.
I even found the packaging for the cupcakes~!
This was meant for a friend who is
not so lucky to have a bite on
these cakes. HAHA~!
Well, that's all for today~!