I think I'm starting to lack a few nutrients
from eating MacDonalds everyday. Well,
I've almost started to eat less of many
other things and I think I may just
get weaker from that.
Okok. It's not that serious.
Just trying to say that,
I didnt have Mac today~!
It's a KFC day instead. LOL!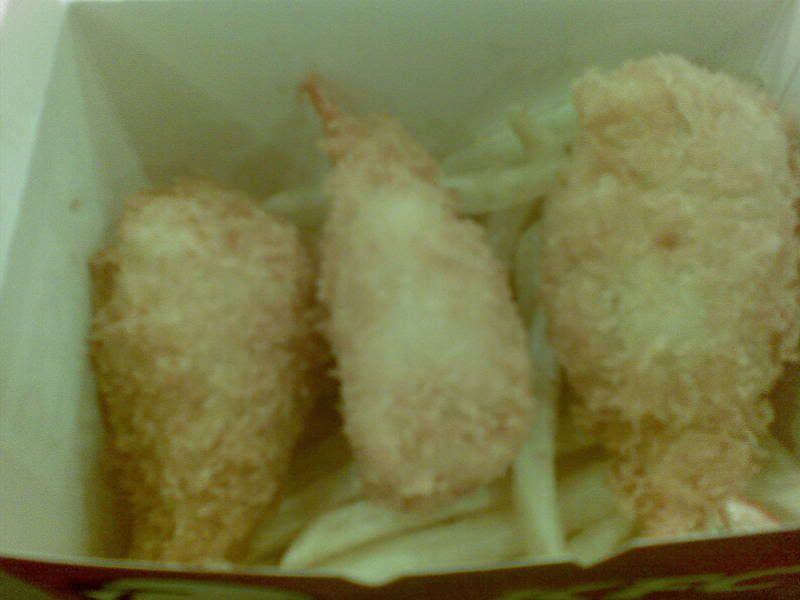 I really like the shrimps.
But the fries sucks..
But seriously, I think it makes no
difference. It's all fast food.
But still, it's good to have a change
once in a while.