For the first time in my life,
I tasted this.
BEEF NOODLES~!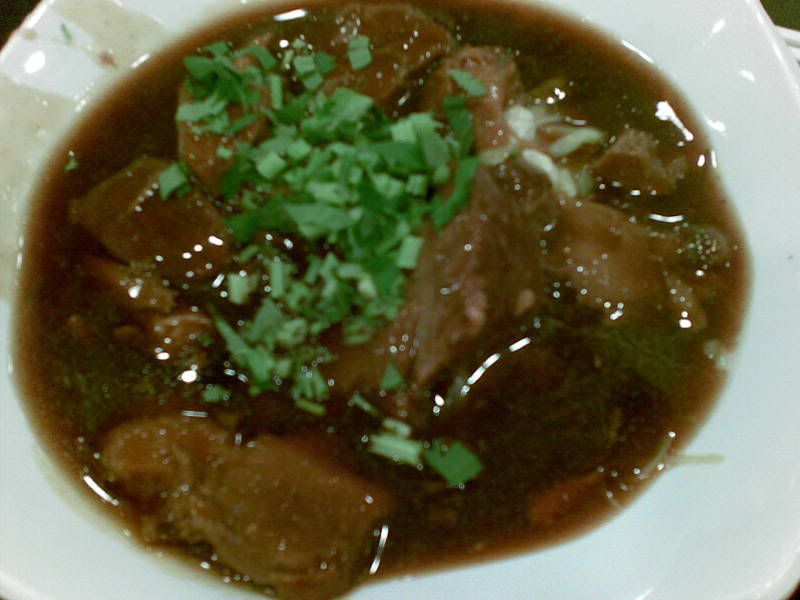 This is the very first bowl of
Beef Noodles in my life, and
I'm not really WOW-ED by it.
I wonder if it's because I had
it from Compasspoint Food Court.
Honestly, it tasted like normal noodles
in really diluted LuoMee gravy.
The beef was nice, but I didnt finish it.
I really think it's not something
you would be craving over for.
Overall, it was good.
But not good enough.