I woke up this afternoon,
thinking about my mini cheescake.
I still have enough ingredients
to make
another 20 more
.
But it would be so many cheesecakes
in the frigde~!! So I got this idea...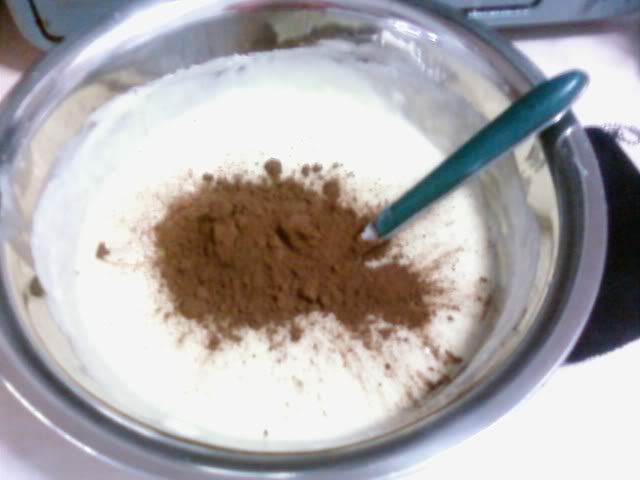 I add
cocoa powder
into the mixture!
Now, it's
mini chocolate cheesecake.
But the amount is according to my
ar-gar-i-ration again. I got no recipe
to follow this time.
*mix mix mix mix mix*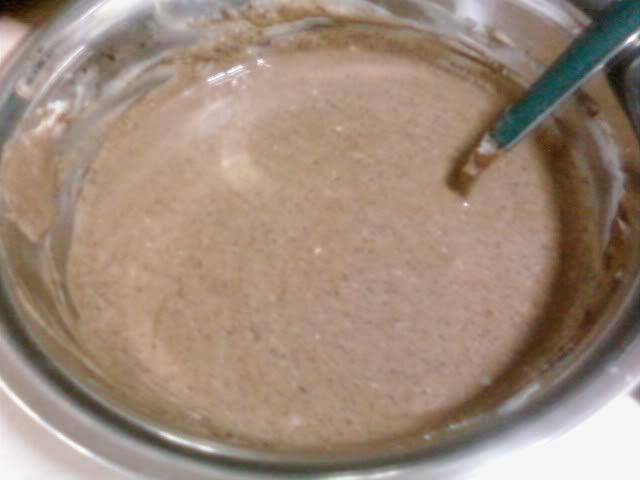 Err.. This looks like...
Ahem. It just look weird.
Now, the
End Products!
I added some
melted milk chocolate
on top of the right ones.
For cheesecakes and chocolate lovers~!
It should taste as good as it looks!
(Ahem. How good does it look anyway? =X)