Normally my friends who dont chat
with me often start a chat with me
saying, "
Hey how's life?
" then
"
How's your baby~?
". Hahax.
I was thinking like they may not
even be interested in my life anymore.
Or rather, they are more interested
in my life with another life in it.
It's so different once you're a parent.
Hey~ GST & L!
Recognise that jacket?
Hahax Thanks again ya?
It looks real cool lahx.
We were letting him try some new clothes
which are supposingly to be too big for him.
But it fits just nice.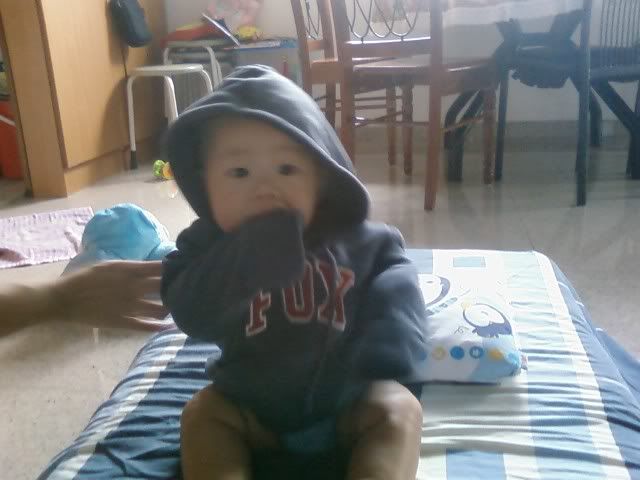 Daven is now about
6 month 2 weeks old

.
That jacket is meant for babies
between
18 to 24 months
. Judging from
this, I dont think it will last him
for another 3 months. But I heard
babies will slim down as they grow older.
He is also getting a hang of sitting on
his own. Though I realise he's learning
how to
balance himself
by
opening his
arms wide.
I used to think he actually
want a hug.
Hahax.
But still, there will be times when he falls.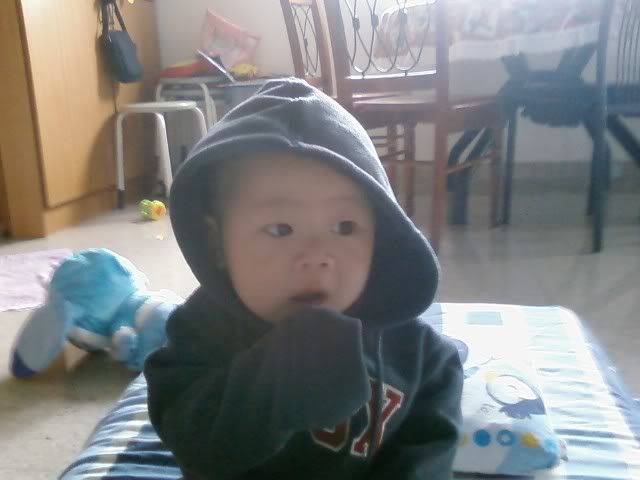 Not forgetting about the munch munch times.
Look at his shiny bald head too~! LOL!
Ok. That's all. The main lead is getting
tired from all the actions. Stay Tuned though!