The other day, Lingx came to
my place and baked some muffins.
She added some
strawberry essence
and baked some
mini muffins.
I just wonder why it looks so much
like
cupcake
. Never rise lehx~
I also tried
baking some banana
muffins,
and I think it didnt
really turned out well. Though
people went, "nice lehx~",
"Banana muffin is like that de lahx~"
I still think I really could have
done
better.

So much better.
For the past week, I have been working
late night shift and after closing,
I love to bring cakes and breads home.
When can I ever make cakes like these?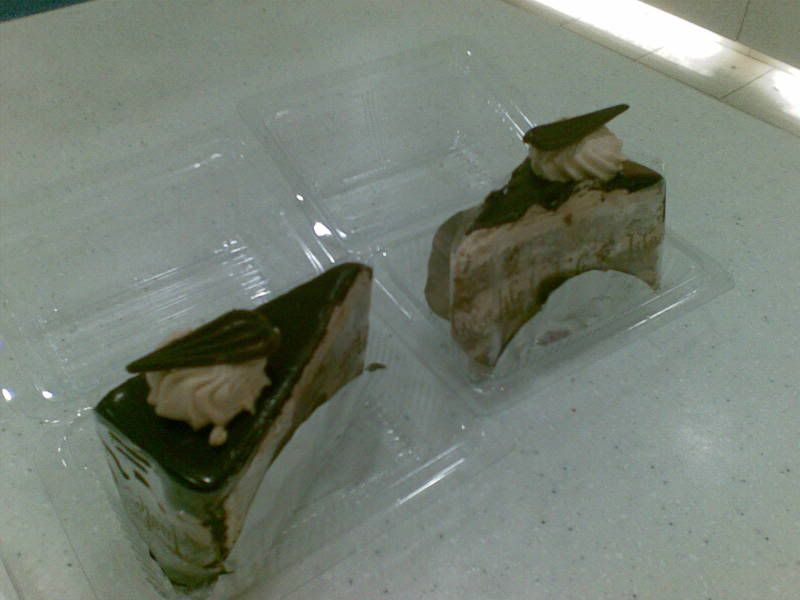 I'm really looking forward to my next
baking session. Since the more I bake,
the better I'm supposed to get, right?
I cant wait till this weekend~!
My precious off days are back~!
For good!

I hope