Hohoho. Sometimes it's not too bad getting sick. I had a slight fever yesterday. Hit 38.3 so went OUT for doctor.
I actually stepped out of that door after 2 weeks! Hahax. But by the time I see the doctor, the fever was gone. He said I had a slight throat infection. I was like huh and oh ok.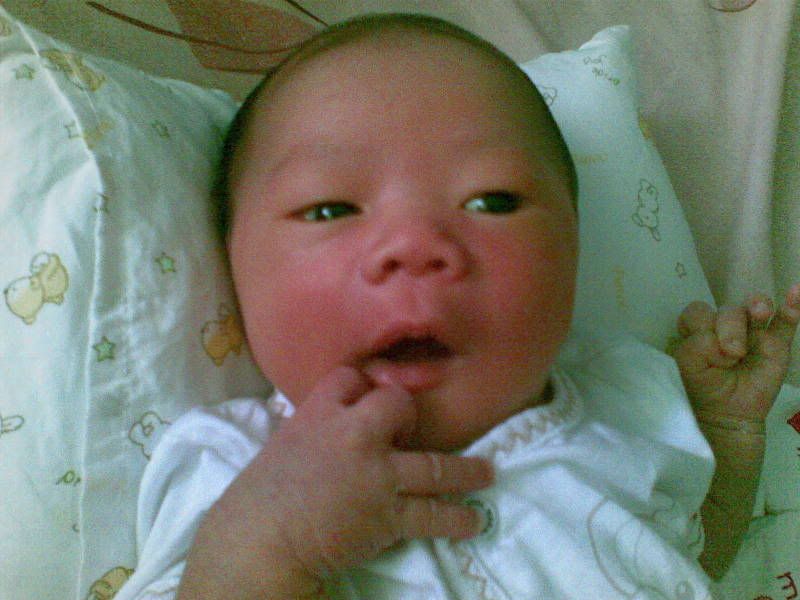 Juz got a solution to gargle with since antibodies affect breast milk. Watched tv till late before turning in. Then fever shot up again. About 38.8, I guess. Benben kept using iced water towel to cool my body temperature. But I was totally in the wanna-sleep mood.
The next day, Mommy said that it may be the tea I have been drinking that caused the fever. Plus all the tonic, wine kinda thing. Too heaty. I just miss my plain water.