I am definitely
not a morning person,
but I
woke up early enough
to go for the
Japanese make up lesson todae. It
wasnt
difficult at all,
even when Ishihara-sensei
told me it's of a higher level. Zzzz.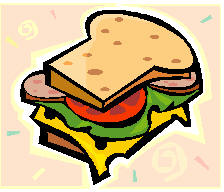 Lunch - Prata & Thosai at North Canteen

I
slept thru the 2 hour
s Comm Skills. Went home,
ate maggie mee,
sleep again
, just awhile though.
Went school again, homed, den
sleep-ed the whole dae.
Randomssssssss
I get hungry very often.

[And I wanna eat prata now.]
I love animated rabbits.
[But I like real carrots.]
Sleeping is good for health.
[Hibernation is better.]