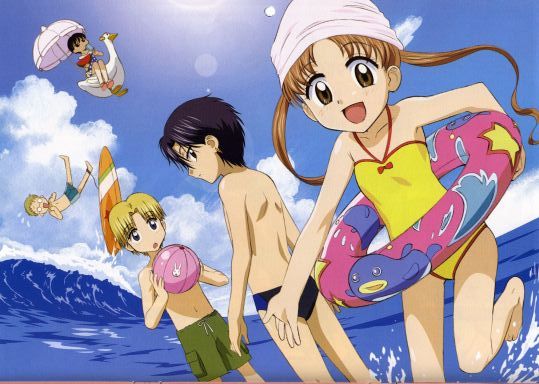 Sentosa Trip with JMD~!
It's a trip that you will be expecting
to be
tossed, dragged, drowned into the sea
.
Not to mention you'll get to
make sand castles~!
It can get
really tiring
while with them.
But
time passes like shooting star.
Somehow the day always end without you noticing.
Dinner - Laksa at Food Republic.
Random-moooooo
I can get excited on everything.
[Sand castle is something that can entertain me whole day.]

I like to swim.
[But not in sea water. *pui pui pui*]
The sea like stealing things.
[I still remember my toy boat.]
There are songs that makes me cry.
[Also, people who really scares me.]
I overslept on the bus, and had to walk.
[I walked alot these few days...]