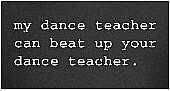 I have to
skip my AAA and JMD
for
todae and saturdae
,
since I will be going to
883Jia
on these 2 days. I will miss dance. Alot.
I left home early todae, making sure
that I will not be late for my DJ lesson.
Let's just say I'm
really enthu
about this workshop.

You know, there's always something that
is
difficult to have/maintain
. Yet, no matter
how difficult it can get, you wanna
work hard for it
. I call that,
PASSION.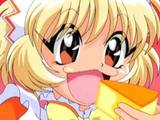 Todae's lesson was
fun
. Not to mention
the food was
really delicious
too~
(*Yum Yum* I love fish n chips~)
We got to learn more about how the
sales and news work. Also about
what content is better for which time slot, etc.


I even call in to the station at night
to Toshi. Though it's not the first time.
Just
look forward
to our lesson on Fridae~
[Some things simply have priorty over others.]