Would you keep calling someone
who kept
ignoring your calls
,
showing that she just
cant be bothered
?
Would you keep sms-ing someone
who
never reply you
,
showing that she
doesnt even wanna hear
from you?
Well, I know
someone
who would.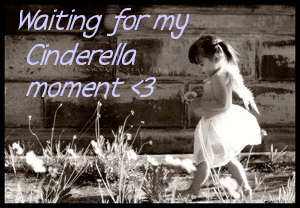 Once upon a time, there was a
little blur gal
called QiQi. She had long hair, pleasant smiles,
and stood up tall (not very tall though.).

She worked at
a faraway town
, which took her
hours to travel daily. Every single day, there
was this little man, who would visit her.

Back to reality. She
quitted her job
because
she was tortured by
some evil step-sisters
.
One day, when she happened to
pass by
that faraway town, she met him. (what a tragedy.)
He asked for her number, of course.
All of you know what happens after this.
Imagine receiving
weird sms every morning
.
Well, I
cant even be bothered
to read.
So guys, get this into your head, k?
When girls
NEVER
answer your calls and sms-es
,
PLEASE
be clever enough to know that
SHE IS NOT INTERESTED.
[Ask me about idiots]
[I know EVERYTHING about them.]