I guess
exercising too much
makes
you
reluctant to wake up
in the morning.
I was wondering whether I should
just skip todae's JMD practice.
But I'm glad I didnt
. hahax.

I was
rather early
, though I woke up
relatively late. Did some stretching as
usual, and had our warming up dance.
After that, Danny-senpai wanted to have
INDIVIDUAL dance~!

OMG~ Let's just pray I can do well.
*pray pray*
Danny-senpai called us
one by one
,
mostly by
what color
we were wearing since
he doesnt really remember our names.
I was stunned when he actually
called me
by name
. *fainted* hahax.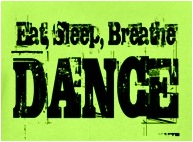 And according to him, I was the most
TECHNICAL

dancer
there. or is it 'am'?
Stayed back a little for audition for
NATSU MATSURI.
Only
TWO
of us, and only
TWO
sets of
eights. I guess it ended quite well,
since Danny-senpai said
'definitely can use'
me.
[Tell me my legs are shaking because I am tired.]
Skating at east coast
. Was late because of the
audition. Saw
Xuejuan and gang
. It's such a
coincidence that we went there the same day.
But I knew from her blog earlier. So wasnt
really surprised to see her there. hahax.

[We enjoyed, and had our legs jellyed.]