Upon moi suggestion and lotsa persuasion,
the whole family went down for
臭豆腐
!
I remember that there was once a stall
near moi ahma house. and according to
moi mummy, I quite enjoyed eating that. XD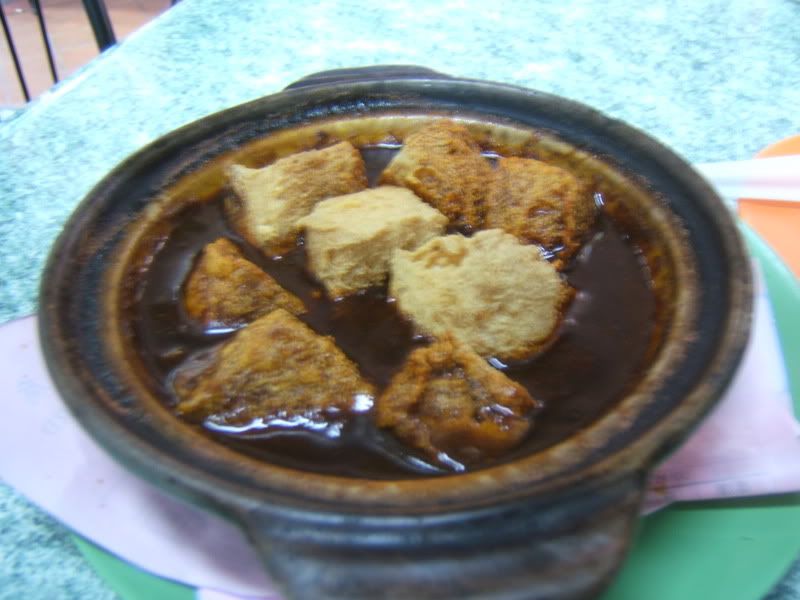 those are the
臭豆腐
s. That pot in a pool
of blackish liquid is supposed to be
麻辣
-ed.
I guess the taste is okay, the sauce taste
good though. But if you cant take the smell,
I guess it's something you wouldnt wanna try.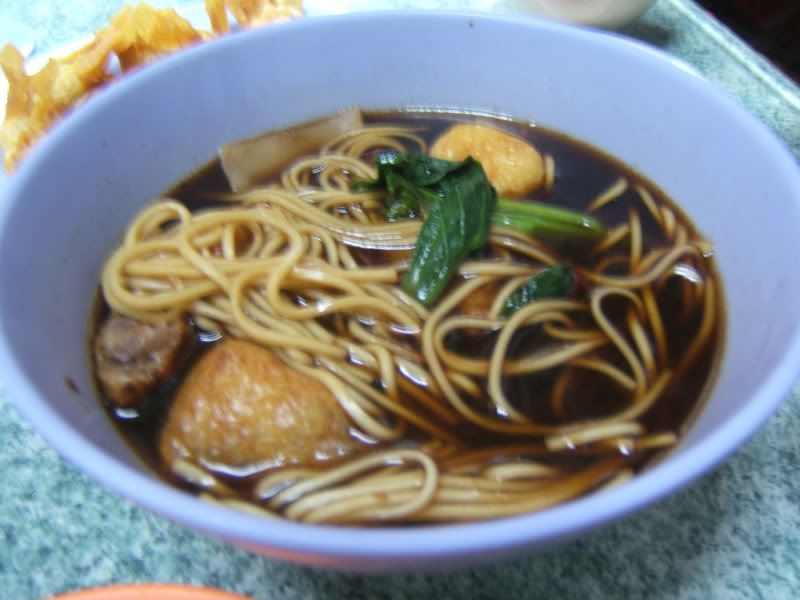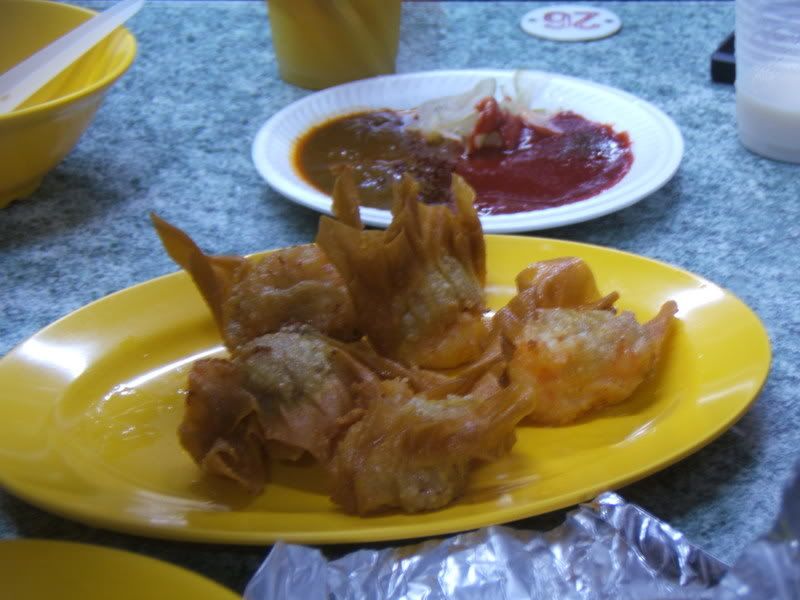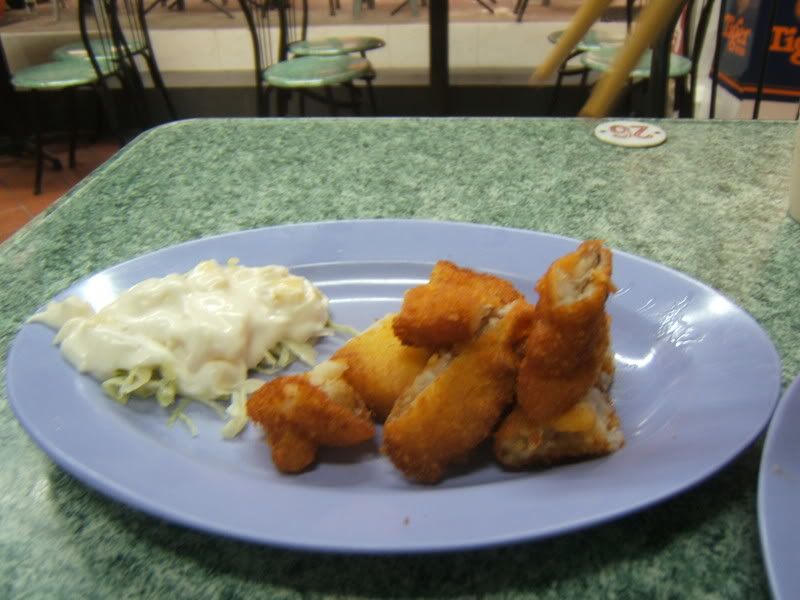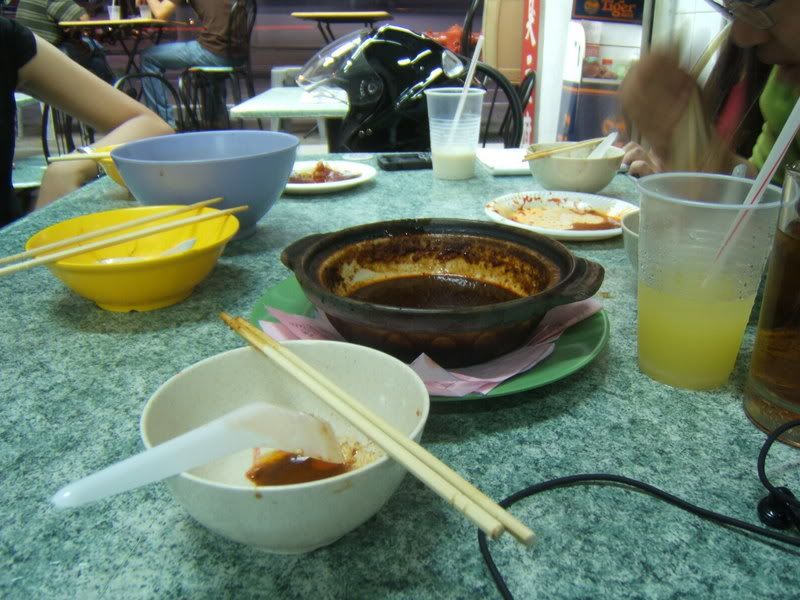 End of Round 1. Because moi bro and
TingTing came later. So here comes
Round 2~!!!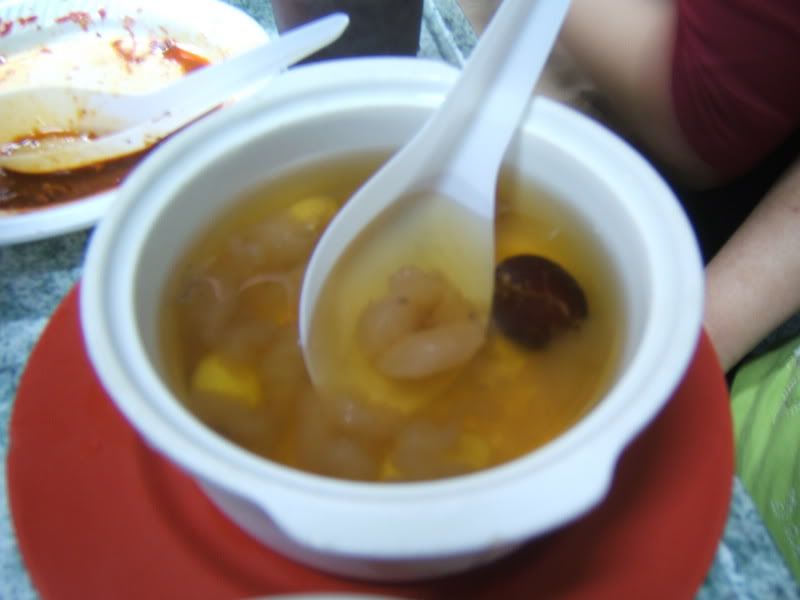 Finally we managed to finish everything!
Imagine so much food and I ate a little
of everything. Oh man. I'm stuffed.
BUT! There's still
MORE
!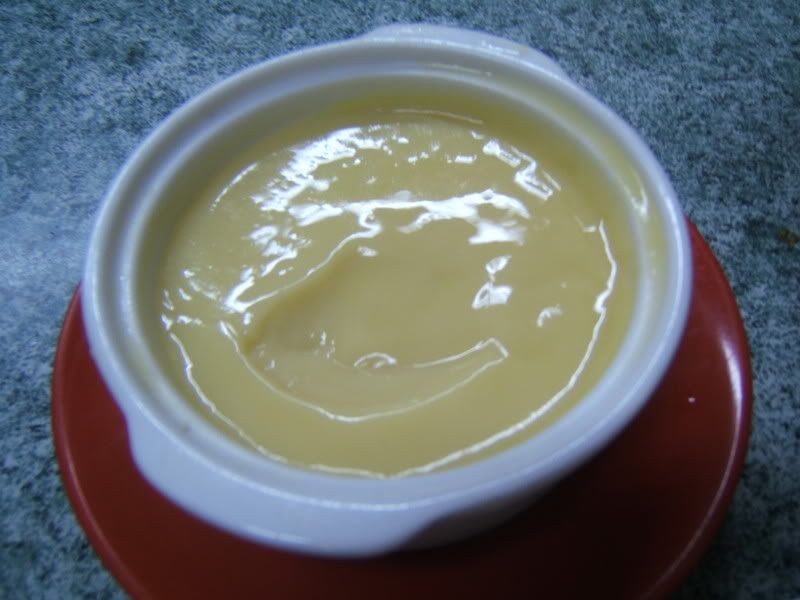 The eggy came later than everything else.
We forgot all about it, and were already
waiting to bill. -.- But it has Ginger
taste in it~! hahax.
We went Singapore Post after that,
and that's wad I got! moi
战利品
!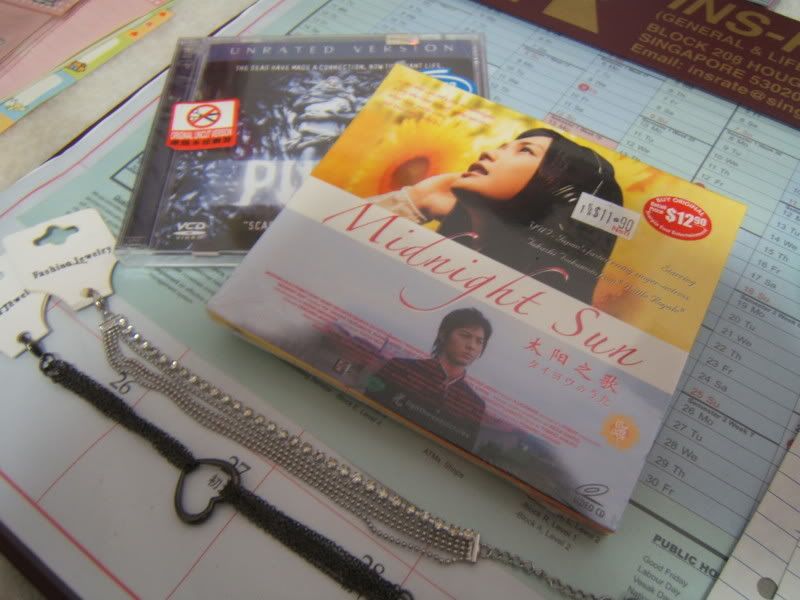 That would be 2 movies, Pulse and
タイヨウのうた
,
and 2 bracelets. But I seriously want to
connect it to be a choker~! LOL!
If money cant buy happiness, I think family can.