Todae we had a small spices gathering!
Salt and Garlic agreed to come moi house
for cake-baking session after a seriously
LONG LONG discussion. (We should skip that.)
They reached at 12pm. Pepper decided to
come along after calling me this morning.
It's the BOLIAO EMO SPICES gathering! LOL!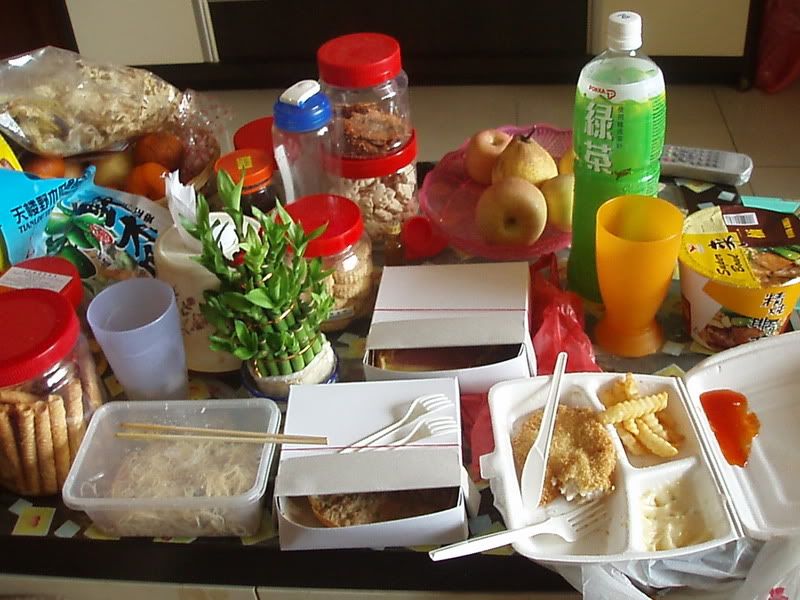 The main things are of course, FOOD!
I think I ate alittle, but frequently!
LOL! As for the cake... Hemhem..
ok. After some effort of removing the
ChaoTa part, and adding yummy chocolate,
it look like something you find in the toilet.
After that, we went CompassPoint to meet that
MUD. Dont ask me anithing. He look just like
the cake we did. *close both eyes...*
We also went for a small shopping session
at CP~! Went home after that. x)
And moi long-awaiting table is here!
I really cant wait to start working on it!
*teeheeheeheeheehee*