Fridae` It's Fridae~!
xGingerx get to wake
up late on Fridays~!
hahax. but i wasnt late
for school todae~
Programming was a breeze!
Did the mini project and
slacked as we slowly do
those labs. hahax. went
off abitbit earlier but
it realli doesnt matter.
The 3 of us, SEA aka Serene
Erica Angela, went to
south canteen after that
cause Serene wanted to buy
things for her frenx to eat.
She actually treat me to wedges!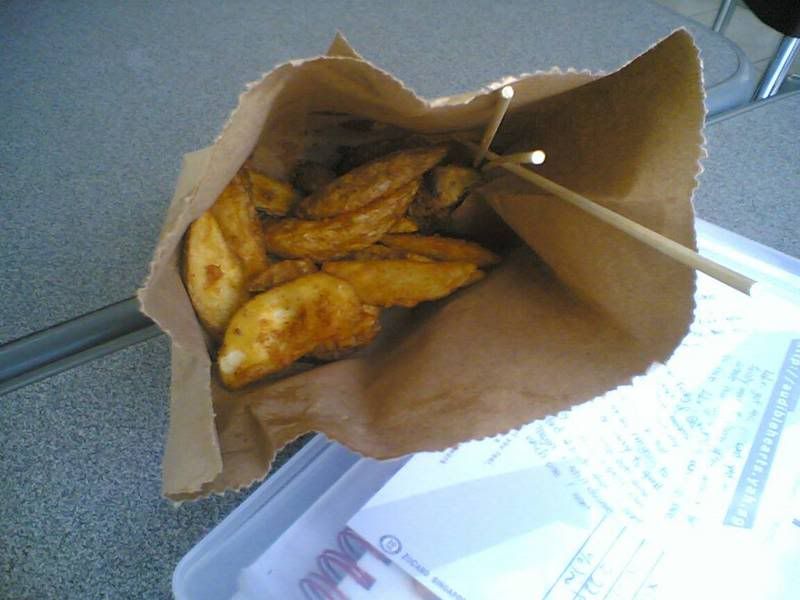 Since I walked them to
A block, I went to FJ
to do my work and fill
my tummy up~! hahax!
Serene so nice horx~
Went to 1003 lab after
that. I think quite alot
of people from AF dont
like our fridae timetable.
'coz it's all afternoon
lesson and we end at 6.
they always grumble about
fridaes staying late in
school. hahax. They so
cute lo`` LOL!
ok. let me introduce eu
the best invention currently.
hahax. dun belittle this
little thingy hor. It helped
me so much on moi picture
blogging~ YES! it's the
card reader xiaohong lent me!
LOVE YA HOR!