yay~ im having break again~
just finish 1010 lab. and
amazingly, i can do everything
on my own. erm, ok lahx.
at first wrong lahx. but not
moi fault lo~ is the IC.
but i still did everything
without a partner lehx.
3 cheers for Ginger~!
LOL! abit too excited liaox.
cause first time i actually
did 1010 lab mahx. last sem
dont even know how IC look
like~ LOL!
ok~ here are some of the
pictures we took on
Tuesday, 2nd Nov. and ya,
those are moi hand.
'decorated' by our famous
artists in class, Serene
and Angela. -.-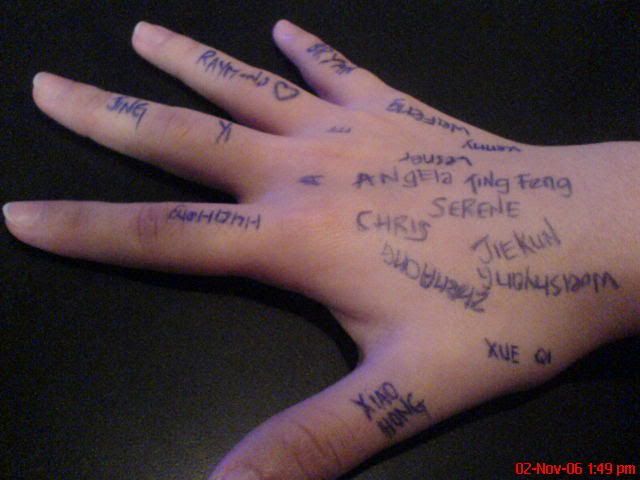 All my photos are kinda slow
though. cause these are not
uploaded by myself. I guess
i can only upload those
photos my own when i get
my own phone cable.(since
the dongle doesnt seems
to be working. =_=")
A picture says a thousand
words. so i guess moi post
todae is very long already.
(Pray hard that i can have
any kind of connection from
my phone to the computer.
maybe just pray that im not
lazy to bring moi dig cam out)
The eyes that had cried
see much clearer.